SACE Biocarbon Webinar: How Bioenergy Can Help Store Carbon in Soil
Post date:
Monday, July 7, 2014 - 5:45pm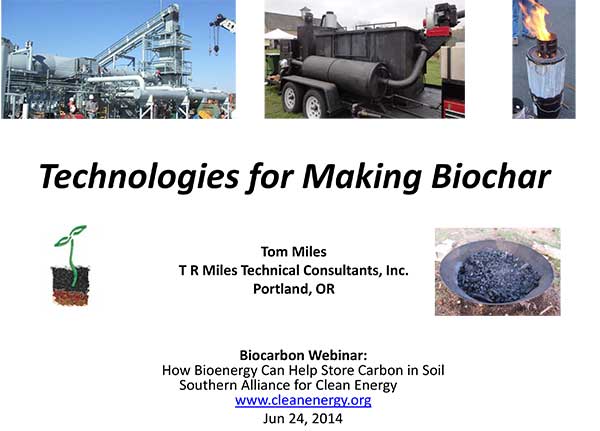 Smartly designed and carefully operated bioenergy systems can actually help pull carbon out of the air, and put it in the ground where we need it. Companies that are commercializing these technologies today include Cool Planet Energy Systems, Phoenix Energy, and Burt's Greenhouses. Surprisingly, this is not new: There are biomass boilers that have been producing durable carbon-ash soil amendments for years.
The following three speakers will help explain how all this works and why it is important for bioenergy to run "carbon negative."
Dr Jeff Novak, Soil Scientist, USDA Agricultural Research Service
Tom Miles, Professional Engineer, TR Miles Technical Consultants
Dr Andrew Carpenter, Soil Scientist, Northern Tilth