Antioch University, Seattle, Biochar Workshops
Post date:
Saturday, October 27, 2012 - 2:37pm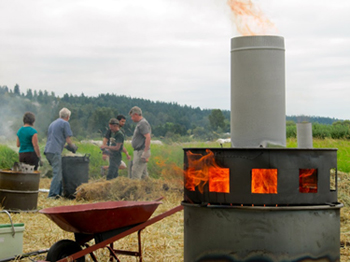 Antioch University's Seattle campus is hosting two more weekend workshops in making Biochar:
November 17 and 18, 2012
April 27 and 28, 2013
In the last workshop in August, AUS students and alumni made 6 biochar stoves out of 55 gallon drums.
They used himalayan blackberry and reed canary grass as feedstocks and made some biochar that they use dot amend the soil around several of the cherry trees on the farm. This would be a fun workshop to learn about making and using biochar.
For more information visit the Antioch University web site:
http://www.antiochseattle.edu/2012/09/workshops-make-biochar-as-part-of-...