Charcoal Cold Room
Post date:
Tuesday, September 6, 2011 - 12:00am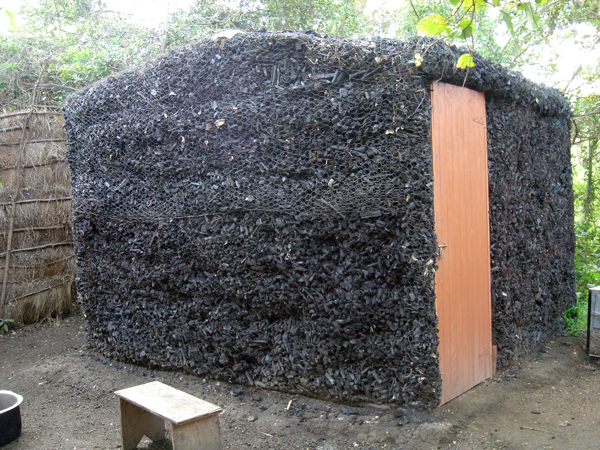 Wes Graff by way for Trevor Richards, September, 2011
Thought of this pic the other day and thought you would like to see it. This is a charcoal building that was used as the cold room at a tented camp I stayed at in Kenya in the bush. They would pour water down the walls and the evaporative effect would cool the room down pretty well, probably around 15C. So they kept all the food for the camp in there.