Spring Biochar Workshop Woodinville, WA
Post date:
Thursday, April 18, 2013 - 2:52pm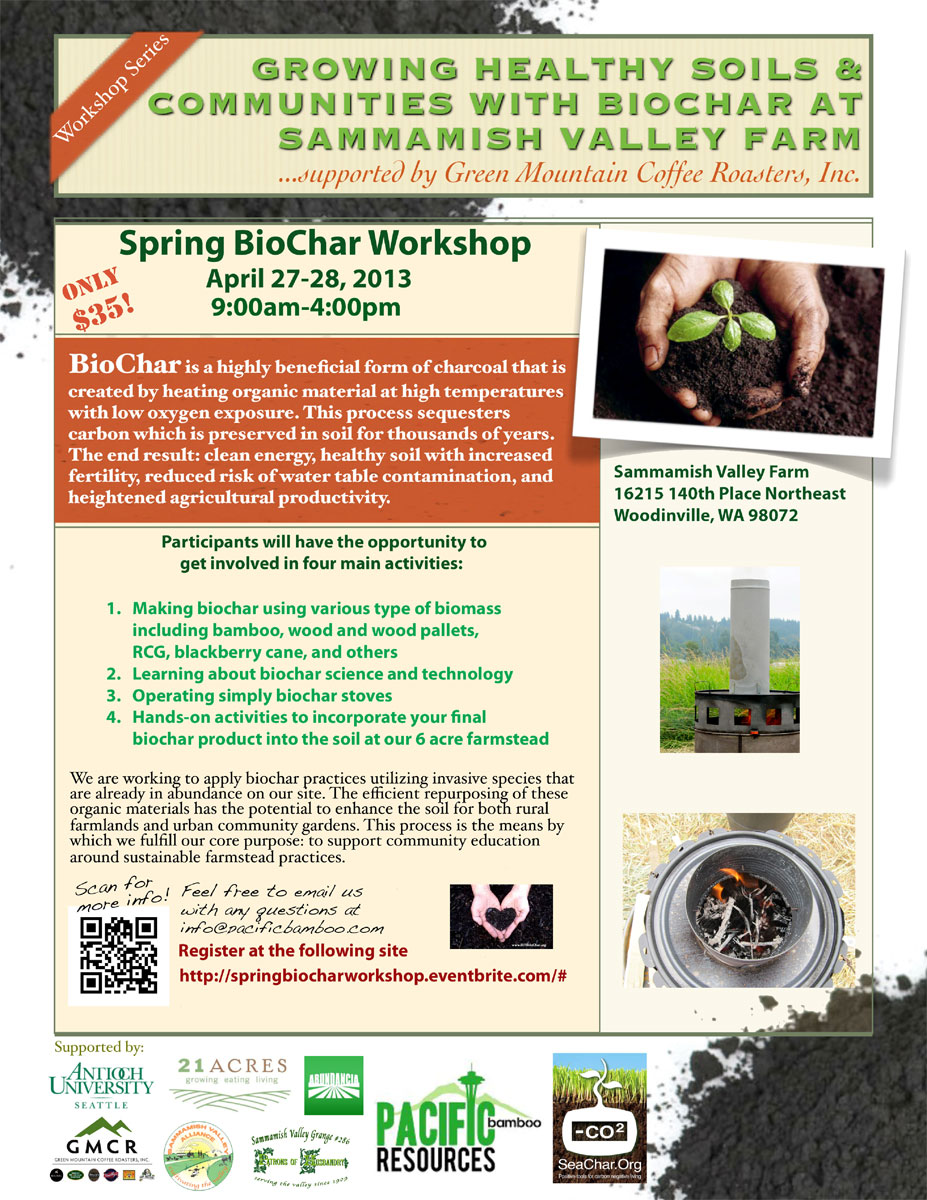 Growing Healthy Soils & Communities with BioChar at Sammamish Valley Farm
Saturday, April 27, 2013 at 9:00 AM - Sunday, April 28, 2013 at 4:00 PM (PDT)
Woodinville, WA
Sign up with EventBrite: http://springbiocharworkshop.eventbrite.com/#
From the description:
Come join us on the weekend of April 27-28 from 9:00am to 4:00pm!
This will be a fun, hands-on, and exciting opportunity to learn about the beneficial aspects of biochar. You will not only build a stove which you can take home, but you will also learn how to make and use biochar. On Sunday we will be heating up some yummy Chilli using a biochar stove!
Sunday participants should bring with them 4 tin cans. These cans will provide our meal.
Cans you will need:
(1) approx. 32 oz. can (crushed or diced tomatoes)
(1) 46 oz. can (tomato juice)
(1) 15 oz. can (black beans, red beans or Pinto beans)
Tools you should bring if you have them:
Box Knife
Screw Driver
Triangle Can Punch (can opener)
Metal file
Gloves
Eye Protection
We look forward to seeing you at the farm!