China Biochar Network (CBN)
Post date:
Saturday, June 26, 2010 - 3:05pm
From the IBI June Newsletter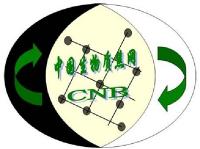 The China Biochar Network (CBN) was officially inaugurated June 12, 2010. The CBN is comprised of more than 20 organizations within China, which are universities, institutes of China Academy of Science, and local agricultural research institutes. They come from Anhui, Beijing, Chongqing, Tianjin, Guangzhou, Hunan, Hubei, Inner Mongolia, Jilin, Shanxi, Shengyang, Sichuan, Xinjiang, Yunnan, and Zhejiang, covering most of the country. The China Agricultural University (CAU) will be the headquarters of CBN.
The CBN will carry out experiments on biochar's effect on soil processes. The experiments will focus on the ecological impact of biochar, yield and quality of vegetable and fruit under biochar application, and grain production with biochar. The CBN will also pay attention to the carbon balance in biochar production and application.
The CBN will be an organization to serve all CBN members on information exchange, project cooperation, method development, and training. The objective of CBN is to develop biochar technology in agriculture and environment protection in China. It will be a center of biochar research and related topics. For more information, please see:
http://www.biochar-international.org/chinanetwork
best Running shoes | Patike – Nike Air Jordan, Premium, Retro Klasici, Sneakers , Iicf